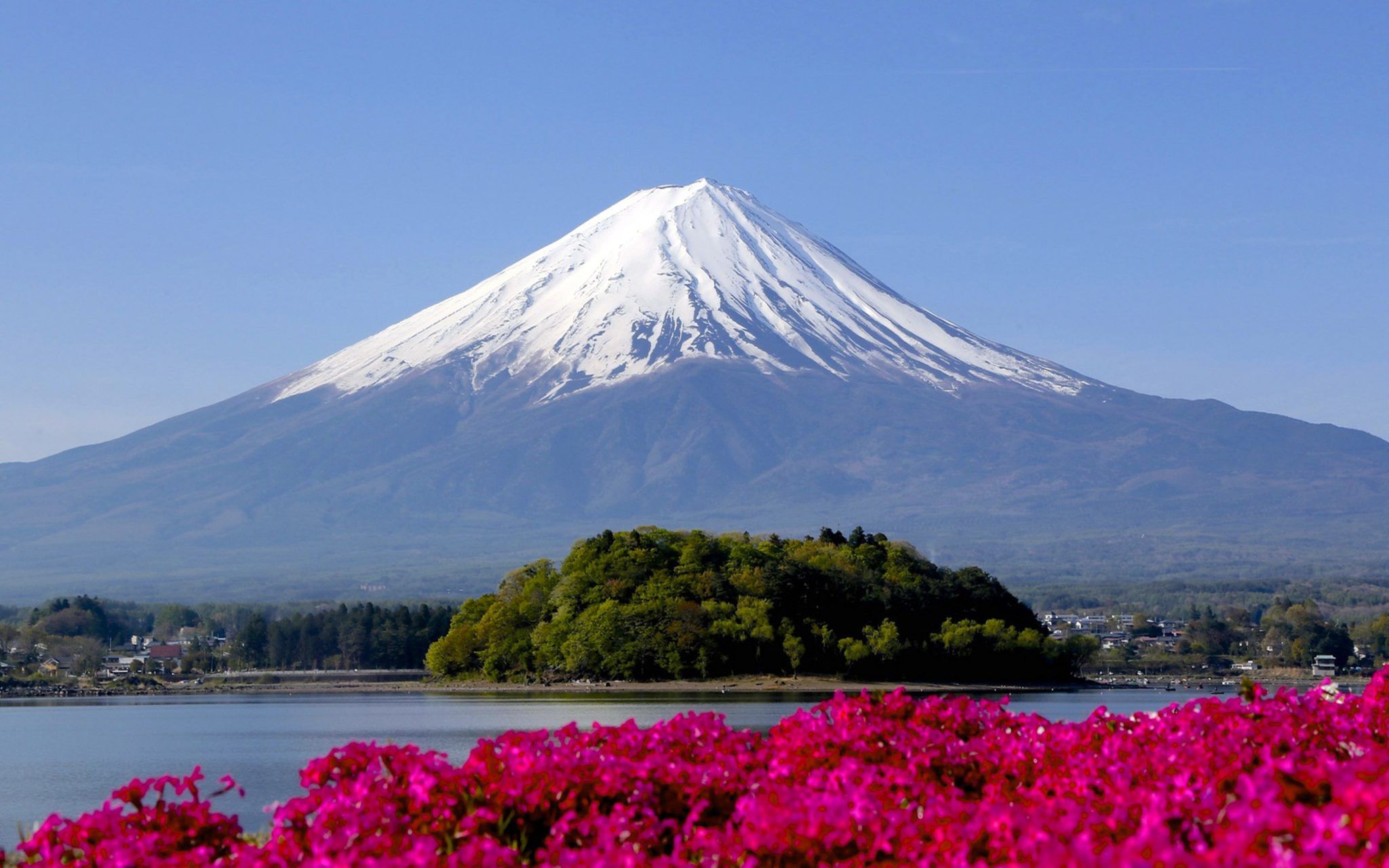 Welcome to Fuji Class!
I hope you had a fantastic summer and are all feeling refreshed and ready for an exciting year ahead!
We are named after Mount Fuji which is located on Honshū (the largest and most populous island in Japan). It is the highest mountain in Japan at 3,776.24m (12,389 ft) and is the 2nd-highest peak of an island (volcanic) in Asia, and 7th-highest peak of an island in the world. It is an active stratovolcano that last erupted in 1707–1708. Mount Fuji lies about 100 kilometers (60 miles) south-west of Tokyo, and can be seen from there on a clear day. Mount Fuji's exceptionally symmetrical cone, which is snow-capped for about 5 months a year, is a well-known symbol of Japan and it is frequently depicted in art and photographs, as well as visited by sightseers and climbers.
This year Woodchurch will be united in working on a theme each term. Terms 1 and 2 will involve exploring 'Earth'. All work set by teachers will relate to Earth in varying contexts for all our learning. We will move onto 'Fire', 'Water' and then finally 'Air' in term 6.
In English we are going to be reading 'The Polar Bear Explorers' Club' by Alex Bell and 'The Explorer' by Katherine Rundell. These books go hand in hand with our overriding 'Earth' topic; giving the benefit to explore Earth from many different perspectives and providing a plethora of exciting writing opportunities.
In Maths we are exploring number and place value learning to:
*read, write, order and compare numbers to at least 1,000,000 and determine the value of each digit
* count forwards or backwards in steps of powers of 10 for any given number up to 1,000,000
* interpret negative numbers in context, count forwards and backwards with positive and negative whole numbers, including through 0
* round any number up to 1,000,000 to the nearest 10, 100, 1,000, 10,000 and 100,000
* solve number problems and practical problems that involve all of the above
*read Roman numerals to 1,000 (M) and recognise years written in Roman numerals
We will be moving onto addition and subtraction, statistics, multiplication and division and perimeter and area as the term progresses.
Our first term together will be a particularly exciting one regarding our History focus is 'The Victorians'. During the term we will also be creating Art and DT projects related to this.
In RE, we will be exploring "What does it mean if God is loving and holy?"
Within our Science lessons we are going to be looking at 'Forces' and fulfilling the following objectives:
* explaining that unsupported objects fall towards the Earth because of the force of gravity acting between the Earth and the falling object
* identifying the effects of air resistance, water resistance and friction, that act between moving surfaces
* recognising that some mechanisms including levers, pulleys and gears allow a smaller force to have a greater effect
Mrs Dawes will be teaching the children for a day every other week to cover my PPA release time.
Children can earn extra team points and rewards for any extra research they might want to do at home, exploring our current Maths/ English/ Topic, Science work. I have linked some websites that the children may find useful to support their learning throughout their first 2 terms. This page will be updated regularly so please be sure to check back here as the year progresses!
If there is anything you would like to discuss with me please feel free to catch me after school.
Mrs Horne